Earthrise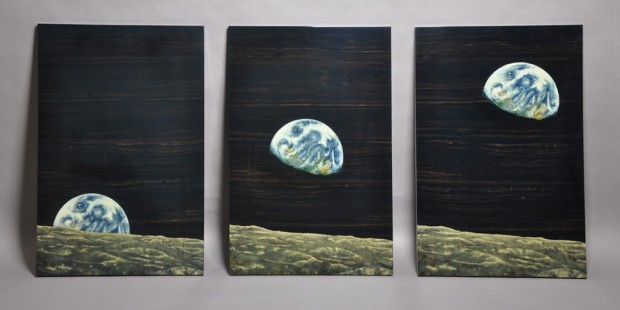 On December 24th 1968 the crew of Apollo 8, Commander Frank Borman, William A Anders, and Jim Lovell (later of Apollo 13 fame) took some photographs as their little spacecraft orbited our moon. These photographs showed Earth emerging from the moon's horizon. One of these images (taken by Anders) was chosen as 'the image' and it quickly gained worldwide fame as 'Earthrise'. It has been voted one of the most iconic images of all time.
We have made a limited edition of 2 tryptic marquetry series.  We chose to turn the iconic single image into a triptych, thereby creating a dynamic moving experience.  The organic nature of the marquetry materials complements the subject matter with the infinity of space represented in a dense, luxurious ebony background. The marquetry comprises traditional materials of ebony, ash burr and dyed sycamore burr with additions of oil paint in an amalgamated manner harking back to the days of the Renaissance.  The panels are finished in a silky, clear varnish reminiscent of a photographic gloss.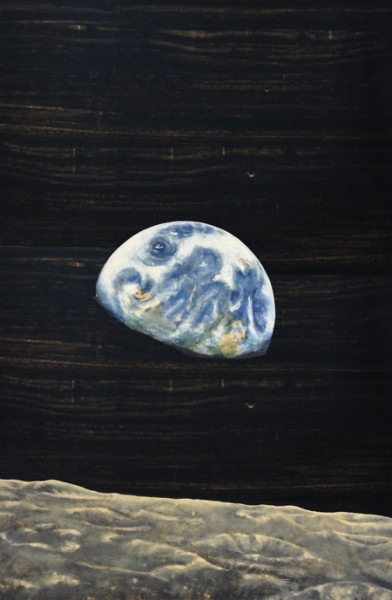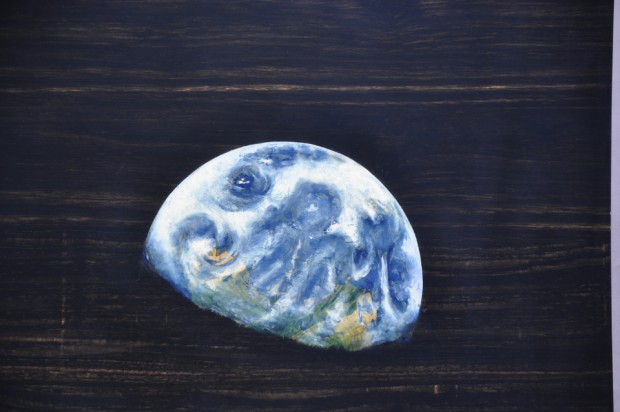 Each panel measures 75cm x 50cm.
Price: £27,000 (inclusive of VAT) for each set of three panels.
For more information and to check availability, please contact us.